Global IP Networks will help you navigate the cloud with confidence. All cloud program are not the same. Our team of cloud experts will work with you to determine the best fit for your business needs today and provide a roadmap for the future to take your business further.
Our cloud team advises on ways to optimize your cloud billing, improve efficiency and increase productivity. As your comprehensive cloud services team, we're here to help you execute all your cloud projects.
Schedule a call to discuss your IT Issues and we'll develop a comprehensive solution for your business.
Private Cloud (Global IP Cloud)
Simplify your IT support work load with our scalable, cost-effective dedicated server and cloud computing services. We'll help you reduce your physical infrastructure and maintenance cost while increasing your data security with automatic data backups.
The market is saturated with cookie-cutter cloud options, but a private cloud solution that is targeted to your specific needs will give you the highest return on your investment. We have helped many companies cut costs and streamline their operation whether utilizing three-tier concept or Hyper-Converged Infrastructure (HCI) platforms. Contact us and let us show you how our cloud solutions can take the overhead costs and headaches out of your IT department.
We also offer competitive HIPAA-Compliant Hosting pricing in affordable HIPAA Linux and Windows packages. Our solutions feature heightened security with a fully-managed firewall, VPNs with encryption, and an intrusion detection system. This is all backed by an infrastructure that has received SSAE 16 SOC 1 Type II and SOC 2 Type I reports based on AICPA guidelines including the Trust Service Principles.
Azure – Supercharge Your Datacenter

At Global IP Networks we help small and midsize businesses grow with greater efficiency and be more responsive to change. Using Microsoft Azure, the flexible cloud platform from Microsoft, we enable you to quickly build, deploy and manage applications across a global network of Microsoft-managed datacenters. You can build applications using any language, tool or framework. And you can integrate your public cloud applications with your existing IT environment. With Azure, you can be up and running fast, scale up or down as needed, and avoid high capital costs—paying only for what you use.
Choose your own path to the "modern business", with a flexible cloud platform that offers the following features:
A 99.95% monthly SLA
Enterprise-level security used by many of the world's largest organizations today
The ability to use any language, framework, or tool to build applications
Unlimited servers and storage
Let Global IP Networks show you how leverage a flexible platform that lets you choose the path that's best for your business, whether that's on-premises, in the cloud, or a hybrid combination. Azure and Global IP Network is a core part of this overall vision that helps you make the cloud a seamless part of your IT.
Amazon Web Services –  Accelerate Your Cloud Success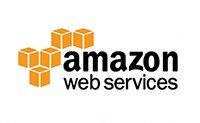 Partner with the Global IP cloud team of experts to help you design and execute your cloud strategy, cloud implementation/migration services and training to help you meet your business goals.
Amazon Web Services (AWS) provides a broad set of products and services you can use as building blocks to run sophisticated and scalable applications.  At Global IP our AWS services include:
An AWS migration path and roadmap designed to scale with your business, deliver performance, secure your data and provide disaster recovery assurance
A Global IP/AWS cloud architect to lead your migration
Complete migration services with ongoing support and management to assure and maximize your AWS investment.
From data warehousing to deployment tools, directories to content delivery, over 90 AWS services are available. New services can be provisioned quickly and without upfront capital expense.  This allows you to access the building blocks you need to respond quickly to changing business requirements.
Advantages of Migrating to AWS
Save on computing resources and capital expenses – You pay only for the compute power, storage, and other resources you use, with no long-term contracts or up-front commitments.
Flexibility – AWS enables you to select the operating system, programming language, web application platform, database, and other services you need. With AWS, you receive a virtual environment that lets you load the software and services your application requires. This eases the migration process for existing applications while preserving options for building new solutions.
Scalability and performance – Using AWS tools, Auto Scaling, and Elastic Load Balancing, your application(s) can scale up or down based on demand. Backed by Amazon's massive infrastructure, you have access to compute and storage resources when you need them.
Security – AWS utilizes an end-to-end approach to secure and harden our infrastructure, including physical, operational, and software measures.
Reliability – With AWS, you take advantage of a scalable, reliable, and secure global computing infrastructure, the virtual backbone of Amazon.com's multi-billion-dollar online business that has been honed for over a decade.
Contact us and allow us to show you how our cloud solutions can take the overhead costs and headaches out of your IT department.
Receive a FREE IT Assessment
Let's start by setting up a conversation and we'll go from there.