Subscribe to
IT Best Practices.
STAY CONNECTED
Is Your IT Department Spending Too Much Time on Functions That Support Your Business and Not the Core of Your Business?
Veiled behind the IT Department's digital curtain, the C-suite does not often see the actual juggling act motivated IT professionals perform. A driven IT team will strive to streamline the time-consuming, but critical, chores that maintain uninterrupted technology services and attempt to carve out time to support the initiatives that will grow market share and therefore the bottom line.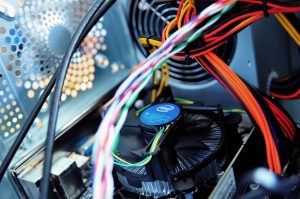 A business plan is essentially made to cater to a paying customers' needs and wants, whether it is a manufactured product or a service at a price point and a level of customer service that beats the competition. At Global IP Networks, we argue that your IT department should not only be similarly oriented, but should also be empowered to deliver on that promise.
The key to enabling your IT staff to support the core business, not simply your business functionality, is outsourcing what is collectively known as commodity service functions (routine infrastructure management) to an IT service provider. Only then will you be able to unleash the business driving potential of your IT staff's core competencies.
STRATEGIC OUTSOURCING IS RIGHTSOURCING
What the immediate post-2008 economic environment taught businesses was that outsourcing commodity service functions reduced costs. What they did not immediately expect, but soon realized, is that outsourcing took their remaining IT staff off the do-loop of crisis-to-crisis tasks, and allowed them to focus on developing their pillar of the organization's strategic competitive advantage, which for some was undoubtedly the deciding factor in survival.
Outsourcing is a strategic move that is not easily undone. For success, evolving into an advantageous IT solution requires thorough planning and rightsourcing. The rightsourcing concept is accurately identifying which IT functions must remain in-house (insourced) and which should be managed by an off-site third party (outsourced).
The routine service functions, such as managing, monitoring and maintaining servers, firewalls, traffic levels, circuits , security and Office365 can all be easily outsourced and scaled. A freed-up IT department can tackle the conceptual challenges to improve the interface and delivery of service between in-house users, suppliers, and most importantly, clients.
OUTSOURCING CALIBRATION
With more than 15 years of experience in creating custom IT management solutions for hundreds of clients, the successful implementation of an outsourcing solution will hinge entirely on the calibration of the solution deployed. A well-analyzed balance must be struck between desired cost savings and reclaimed time on the one hand, and necessary quality and expediency on the other.
We work for our clients, and therefore every IT management solution we implement is calibrated to the unique needs of each one. Some businesses can best achieve their goals entirely on the cloud with SaaS applications, while others will be guided by compliance requirements and place their servers in a location that employs a regularly audited multi-layer state-of-the-art security system, or a hybrid.
OUTSOURCING IS A PARTNERSHIP
Before approaching an IT service provider, first and foremost on your list of questions should be whether this provider will treat your business like it is their own. The relationship between the organization and the IT service provider must be an air-tight partnership, wherein control of your data and your applications is not surrendered.
Whichever IT solutions our clients desire, the planning and implementation is done in partnership and is customized for the greatest impact. Our professional IT architects and engineers are always available around the clock to provide immediate assistance. We are always here to serve and are just a phone call away.
We deliver customized IT solutions that save time, money and worry every day. Contact us and let us show you how together we can design a scalable IT management solution that will empower you to achieve your goals.