Designed for Mission Critical Applications
Global IP Networks data centers are built for mission critical server colocation, disaster recovery, and development environments. Access controls, procedures, and security measures are in place to accommodate HIPAA, PCI and SOC 2 standards. Here are a few things you will find on our data floors:
24×7 Security and Access Controls
24×7 Monitoring system
24×7 Friendly, Helpful, Quick to Respond Onsite Staff
Environment Controls
Diverse A and B Redundant Power
FM200/Pre-action Fire Sprinkler and Computer Safe Fire Extinguisher
Redundant CRAC Units
Hot/Cold Aisles Containment
Locking Cage and Cabinet
Crash Cart, KVM/IP and Wi-fi Internet
Our pictures do not do us justice, so we encourage you to come and tour our Plano and Dallas, TX facilities. See firsthand why hundreds of satisfied clients have chosen Global IP Networks.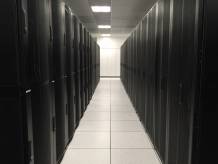 Need help with IT and don't know where to go?
Let's start by setting up a conversation and we'll go from there.