Global IP Networks has become an invaluable business partner, helping us to realize our potential in serving victims of domestic violence and sexual assault. As a small non-profit organization, we were searching for a solution to our server needs. Cost and efficiency are of utmost importance to us and Global IP Networks provides us both. We no longer worry if those seeking our assistance will be able to reach us as we experience outstanding reliability, uptime and tech support with our server. We hope to be partners for years to come.

Our network of more than seventy partner-schools in fifty-six countries on five continents depends on secure, stable up time for communication, video conferencing, file storage, online program development, and content/resource sharing. Global IP Networks has provided us with the infrastructure, collocation, bandwidth, redundancy, and secure environment, coupled with reliable 24/7/365 up time that we need to serve the needs of our expanding Global Consortium. The solutions and services offered by offered by Global IP Networks have exceeded our every need!

Thank you for your flexibility and your ability to embrace our vision, which allow us to grow without having to make large investments of time and money. Also, I used to be worried about our uptime, but not anymore. We have happy customers due to excellent network performance, uptime and great tech support that's always there to help us.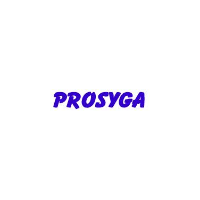 We migrated our servers to the Global IP Networks new data center in Downtown Dallas to get the extra room we needed for expansion. The facilities are brand new with top of the line network connectivity services, power and cooling to meet our requirements.
The experienced staff from Global IP Networks made our migration planning and execution go very smooth and have been extra helpful when we need assistance with "remote hands" or IP KVM access to our servers remotely. Convenient and secured parking inside the building makes it easy to get in and move equipment into the building. Overall a great experience and great service. We couldn't be more pleased.

Global IP Networks recently helped us realize a key corporate objective by replacing our antiquated on-site IT infrastructure with state of the art colocation services and IT as a Service (ITaaS). The entire project proceeded quickly and smoothly from start to finish. Just weeks after our kick-off meeting, Global IP Networks completed a comprehensive inspection of existing assets and interviews with key stakeholders, then presented a project plan which reflected a deep understanding of our critical, technical and business and regulatory issues. Procurement and installation of optimal hardware, applications and ongoing Management, Monitoring and Maintence services occurred with full transparency and minimal disruption to our day-to-day operations. Following the transition, our staff has enjoyed the improved performance and security. The skill and experience of Global IP Networks transformed our IT operations from a major corporate concern to a distinct strategic advantage.